You're at
House
Discover the authentic glamour of the TRULLO and the LAMIE where tiny spaces hyde great stories
A MAGICAL EXPERIENCE
The building
Yessir! Hundredandfifty years, but it doesn't look that age! We made our trullo up, back to its original beauty, restoring the traditional alcoves. There's the main hall, covered by the typical cone shaped roof, made by ancient stones; nearby you've got tiny, lovely spaces hosting the kitchen, the fireplace, the comfortable bathroom, the hystorical bed. That's it! You can live the magical experience of the ancient apulian farmers, following asleep every night under a stony vault, surrounded by the allure of hystory. Ground and walls garantee you an ideal protection as from the fresh winter as from the hot summer. Are you ready to live the dream? Come on, put the secular key in the hole of the ancient olive wooden door and…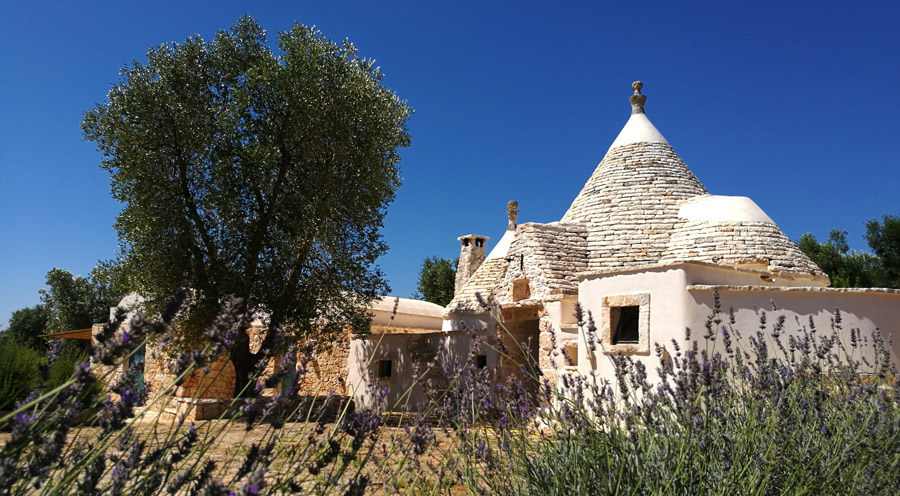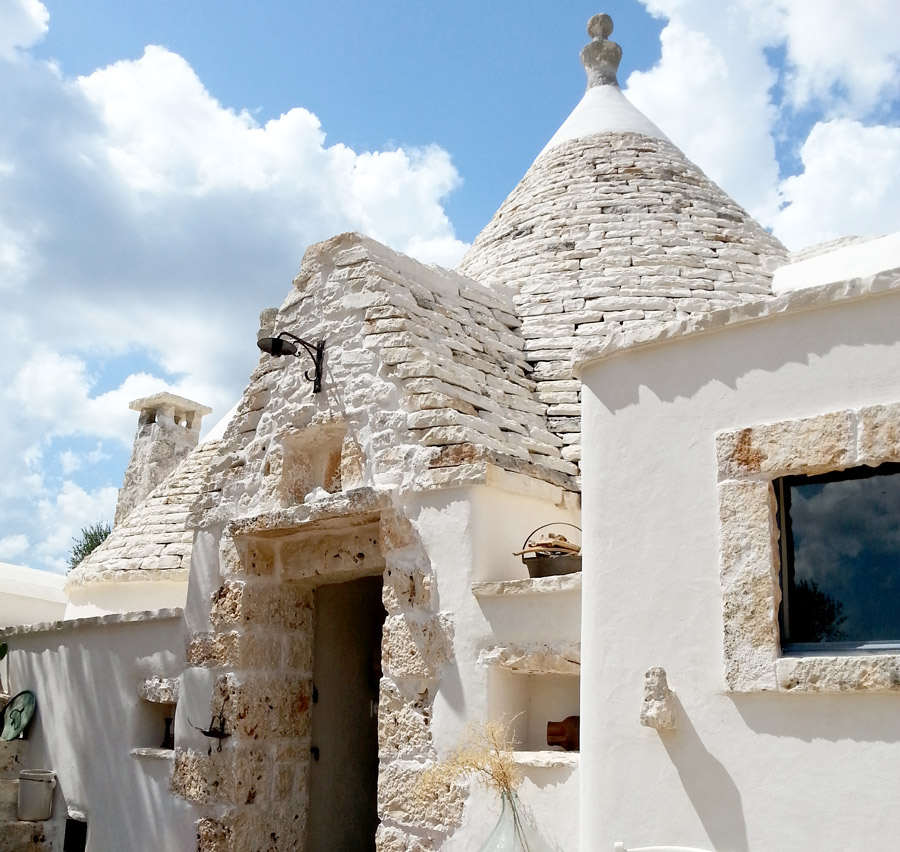 A magical
experience
Mighty walls offer you an ideal protection as from the fresh winter as from the hot summer.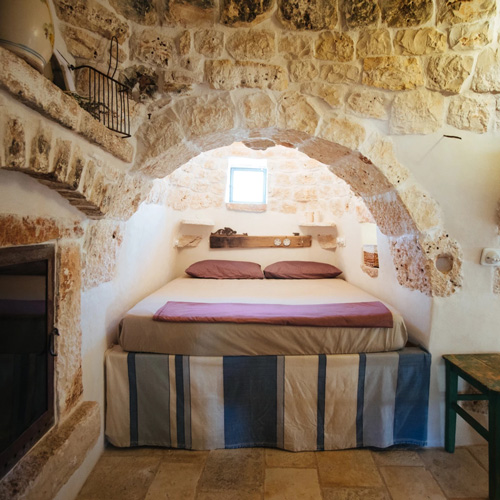 You can live the magical experience of the ancient apulian farmers, following asleep every night under a stony vault.
Tiny, lovely spaces host the kitchen, the fireplace, the comfortable bathroom, the hystorical bed.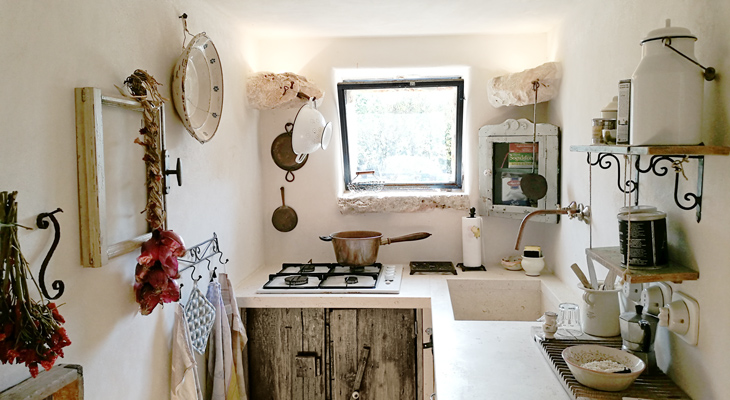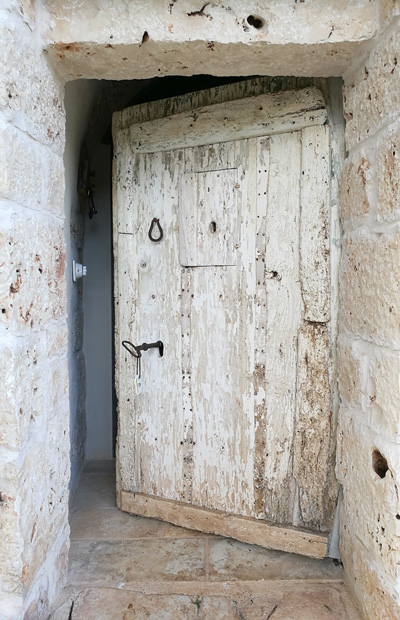 Are you ready to live the dream?
Come on, just put the secular key in the hole of the ancient olive wooden door and…
the History
Restoring means giving back: one brick to its own wall, one door to its own hinges, one man to his own home. It means respecting: the former workers' hard job, the ancient home-concept and the way it balances the surrounding conditions. It also means trusting in the local skills and knowlodges, as gealous keepers of taditional handycrafts secrets. Well, we did it. We restored. Stones came back to their own places, walls raised up again, doors are open now to the new morning sun. And we loved that.
SEE ALL PHOTOS