You're at
House
Discover the authentic glamour of TRULLO and LAMIE where tiny spaces hide great stories
Come visit!
Watch the video to better see our structure, our interiors, our fantastic garden and our swimming pool.
The citrus grove and the spirit hideaway
Among the many enchanting sights, a very special place lays here, unique in the whole surroundings. Embraced within white lime walls, protected from the winds, there is our citrus grove, yielding lemons, oranges, tangerines and cedars. We take really good care of it, waiting for the winter to bear its fruits.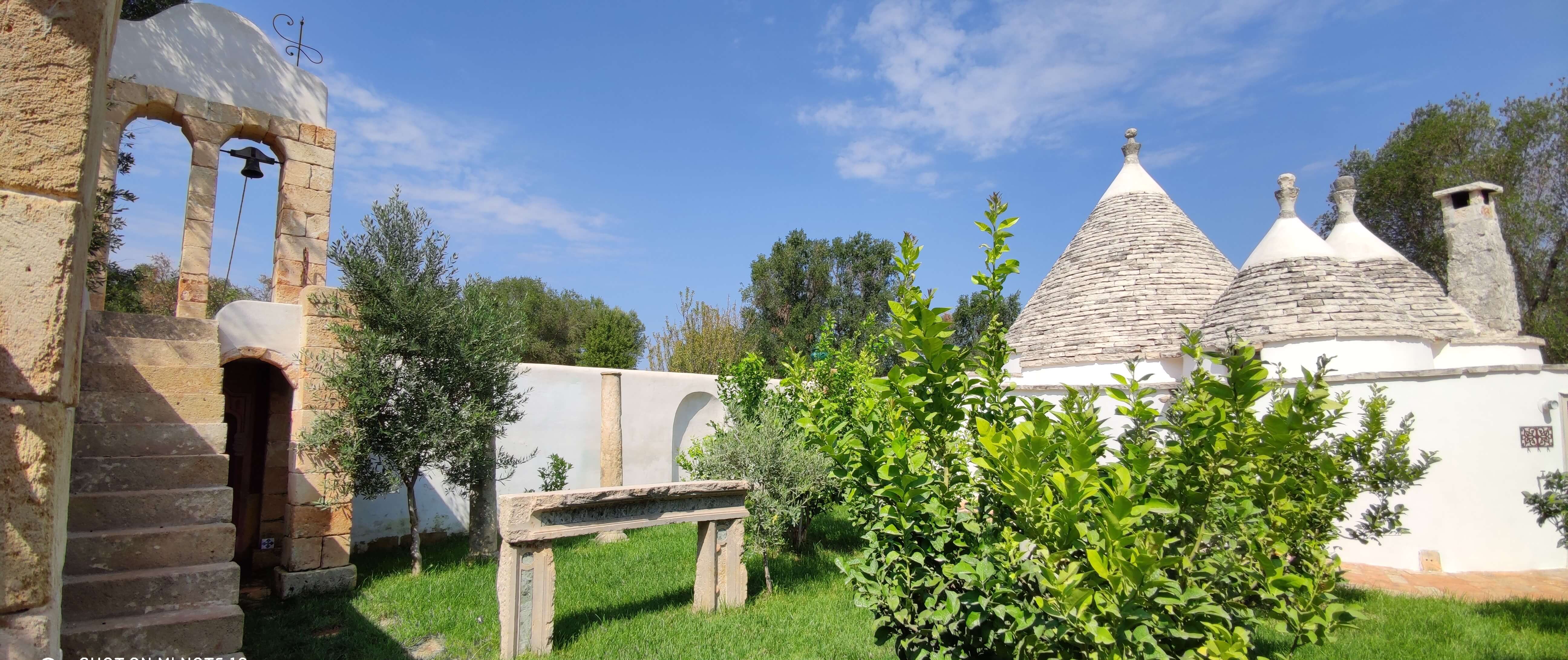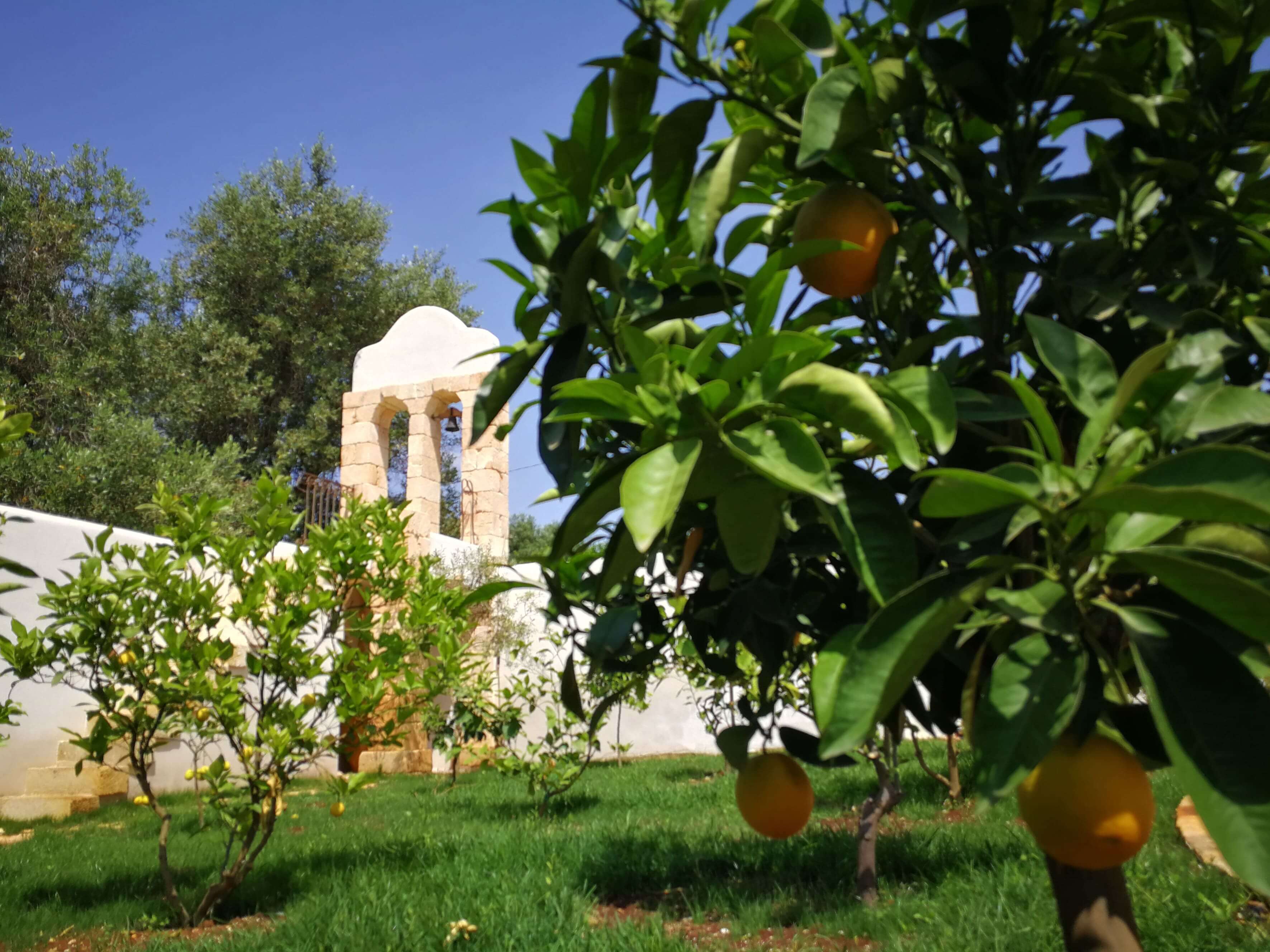 We are growing these fruits within a courtyard, among ancient ruins that whisper of a cherished past, bond to the tradition of the Basilian monks and their places of prayer. Have a rest, linger on, sitting on the tuff stairway under the small tower bell is ideal to read a book or meditate; or else you can go up and play the little bell leaving your wishes to the southern winds.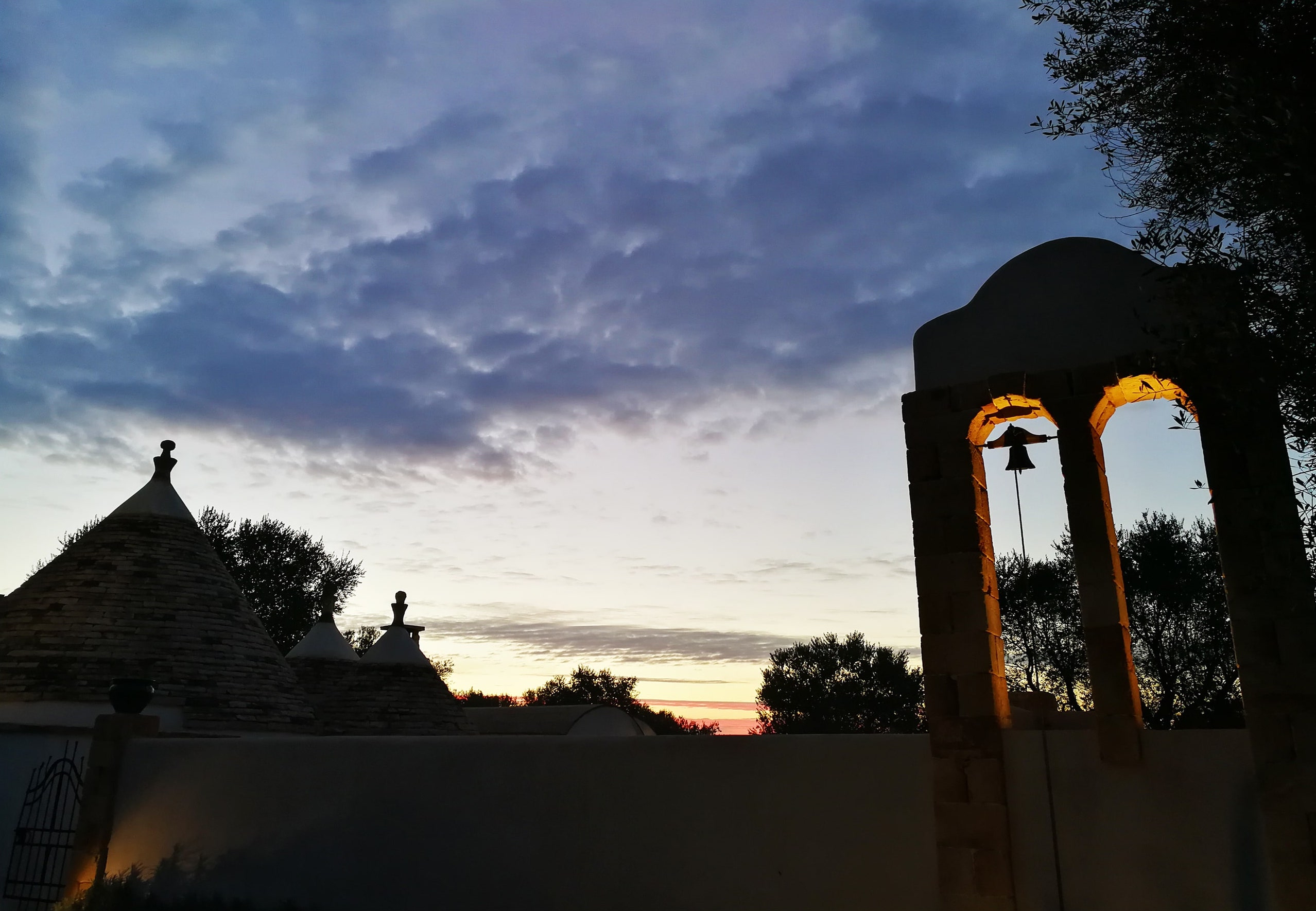 And when the night descends, come back here to discover the nocturnal charm of this miniscule spot in the world, where the spirit drifts back home.